Walk-ins welcome
No bookings
Winner of 2023 World Whiskies Awards World's Best Whisky Bar (Rest of World)
"Whisky and Alement is now a whisky bar that rivals the best in the world in terms of both its offering and its atmosphere. All the bartenders in this world class drinking venue possess the knowledge to lead you on a journey of discovery." Broadsheet
We've been serving Melbourne's thirst for whisky since 2010.
Our ever-changing menu with hundreds of whiskies features everything from the classics to independent bottlings, Australia's largest collection of the Scotch Malt Whisky Society on pour, right through to some of the rarest whiskies in the world. Pair that with tasty cocktails and a rotating list of amazing local and international craft beers, and our friendly, cosy bar has you covered.
Whether you're new to whisky or a devotee of the 'water of life', our team love talking whisky, whether over the bar or through our regular classes and events.
Bottle Shop
Whisky & Alement holds exclusive distribution of numerous Independent bottlers and our web shop delivers these Australia wide.
Don't see what you're looking for? Give us a call on 03 9654 1284 and we'll see what we can do! Full delivery details can be found in our FAQ's. Live locally? The full collection is also available on site at Whisky & Alement during standard trading hours.

Our weekly whisky classes are a great way to develop your interest and understanding of whisky. Fun and informative for everyone, from the complete novice to the serious enthusiast, let one of our presenters, who are known authors and spirits judges, take you on journey through the world whisky.
When a new and exciting whisky is released in Australia, we're the first to share it through one of our events. Special guests like Jim McEwan, Ian Chang and Anthony Wills look to Whisky and Alement as a place to share their limited releases and have a bit of fun with the Melbourne whisky faithful.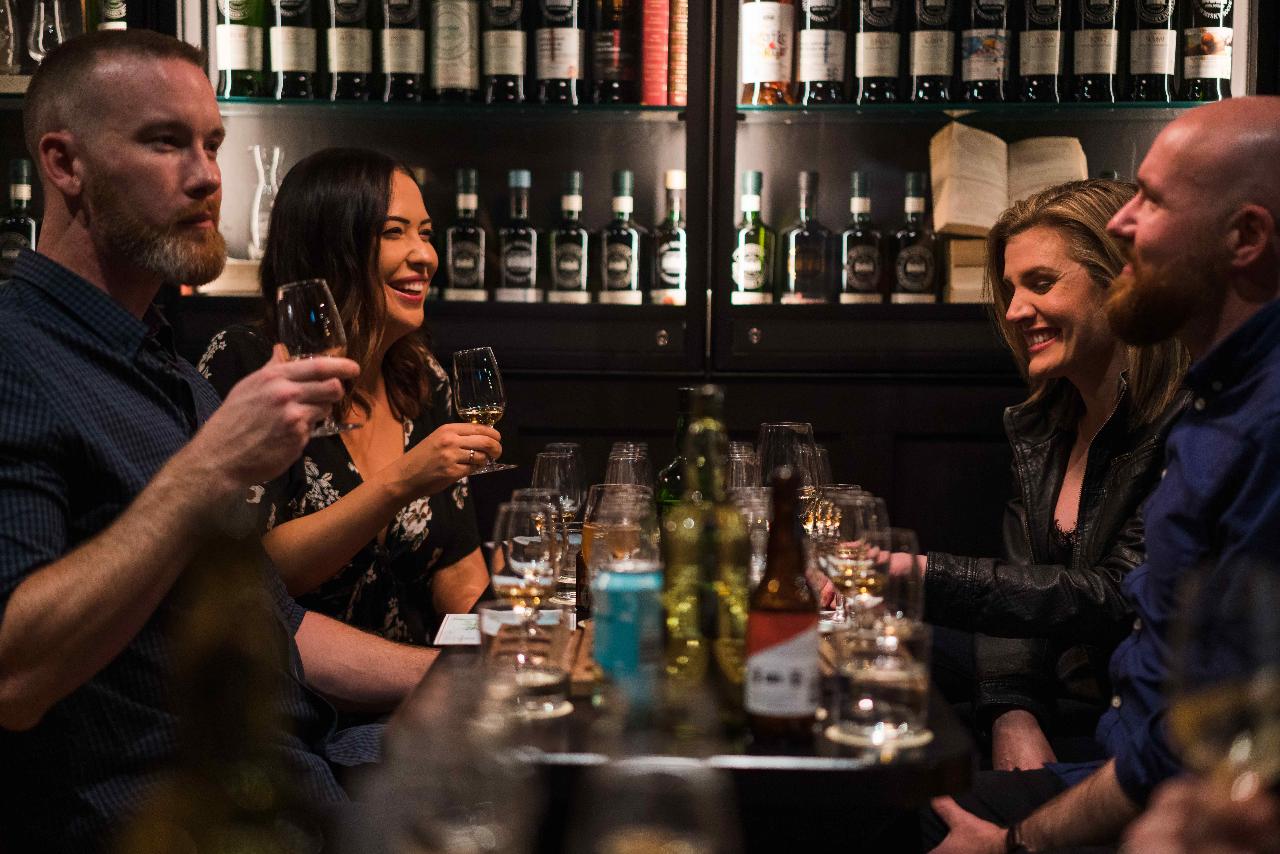 Private tastings are available at our beautifully appointed private tasting room upstairs from Whisky & Alement. Relax with 2 hours of exclusive use of the room hosted by a dedicated whisky expert.
Gift Vouchers
Take that special someone on a unique whisky experience.
Lucky gift recipients can redeem vouchers for virtual events, whisky classes or in-house at the bar or bottle shop excluding online bottle shop purchases.
Buy a gift
voucher
Get in touch
Address
Walk-ins welcome

Sun & Mon

No bookings

4pm - 10pm

Tue - Sat

Closed

4pm - 1am

24Dec - 4Jan